The experience
Your session driving in one of our go-karts begins with a driver briefing alone with getting fitted with the provided safety equipment. The use of personal safety equipment is allowed but must be of an approved standard. During the driver briefing, the safety rules will be discussed and you will have the opportunity to ask any other questions you may have. This is especially helpful for first time drivers.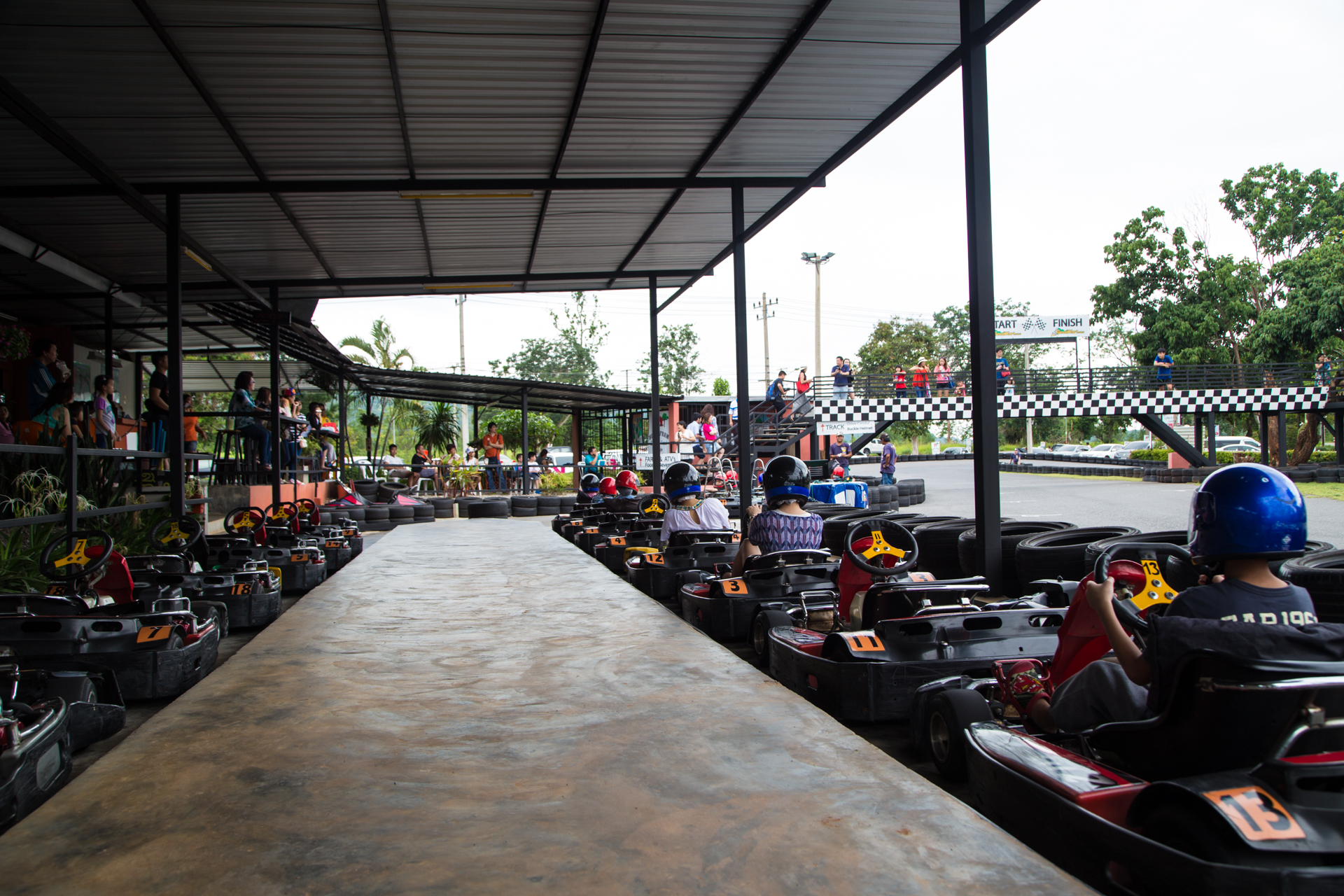 Next you will be seated in one of our go-karts and as you pull out of the pit lane your 10 minute session begins. Our track marshals will be positioned at various points on the track to assist you with any problems that may occur. We take our track safety very seriously so any instructions given by our marshals must be obeyed at all times.
The Track
The track here at Khao Yai Speedkart is approximately 700m in long. It has been designed with a combination of fast and slow corners to provide an exciting driving experience while maintaining a high level of safety. At first glance the track layout may look simple but rest assured technique is required to master it at speed. Come along and give it a try.